The Deal:
Free Patron 10-12
The Place:
Bowery Hotel
The Price:
Free w/ RSVP:
http://newyork.going.com/darkersideofgreen
The Details:
GBH
is throwing an after party for a global warming debate moderated by Tracy Morgan...uhh, ok. The party is only 2 hours but the booze is on Patron so drink up.
LastNightsParty
is also involved somehow so make sure you put some glitter on your titties before you leave the house tonight, ladies.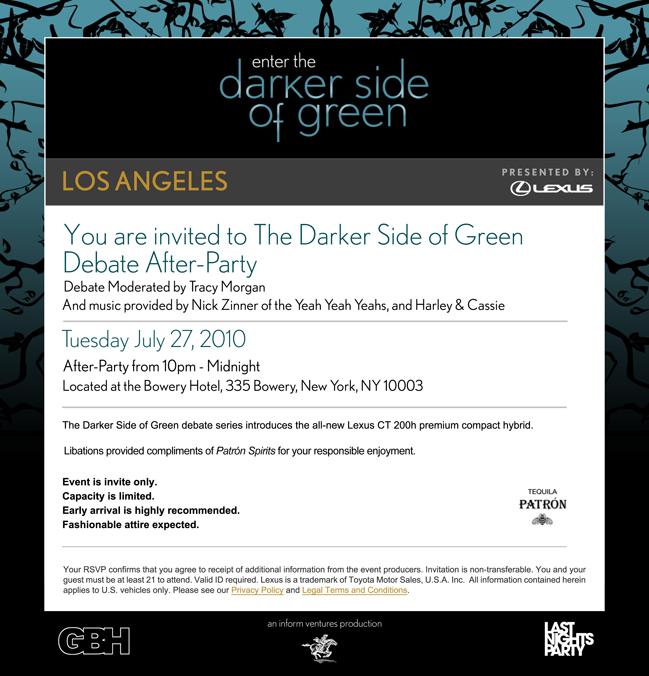 The Source:
http://newyork.going.com/darkersideofgreen
Breathalyzer Score:
.16